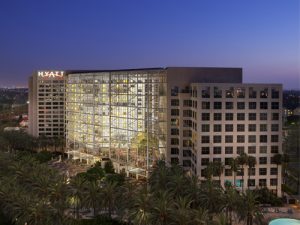 Q: What is the Direct Selling Edge Conference?
A: This conference is a unique two-day school for new and established direct selling company owners and employees to learn how to better operate their businesses.
Q: Who should attend?
A: If you currently are, or will be, an owner, executive, or employee of a network marketing, party plan, direct selling, or social selling company, you should attend.
Q: Can you give me just one reason to attend?
A: No, but we can give you 15 reasons. You will find them here.
Q: What will I learn there?
A: From the top direct selling experts, you will learn what you need to know, do, and not do to be more successful. Just one great idea can change your world. Get ready for many of them.
Q: What topics do you address?
A: We focus on the most important subjects to companies of all sizes and ages. These include direct selling business models, compensation plan design and improvement, legal regulations, software, compliance, recruiting, field leadership, company culture, and operations. Every Direct Selling Edge Conference includes our popular speaker panel and three hours of private consultations with faculty members.
Q: What kinds of reviews have you received from attendees?
A: Excellent ones. You will find all of our reviews here.
Q: How long have you been offering this conference?
A: Our first Direct Selling Edge Conference was held in September 2011. Since then, we have held 22 conferences throughout the United States.
Q: How often do you hold the Direct Selling Edge Conference?
A: In 2019, we will hold two conferences. The first one was held in Garden Grove, California on February 25-26, 2019. The second one will be held in Dallas, Texas on October 18-19, 2019.
Q: What makes your conference different from others?
A: We focus on delivering pure educational content. Instead of delivering sales presentations, we teach wisdom and actionable steps. Attendees tell us we provide a unique learning experience.
Q: Where can I register?
A: You can register, book your hotel room, and view all of the conference details here.