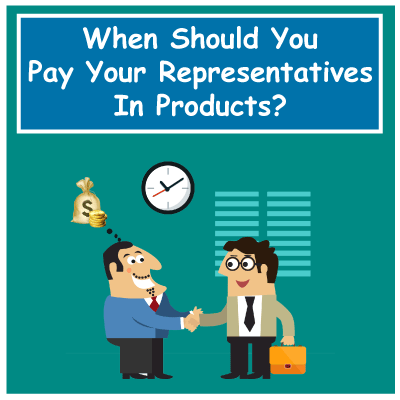 Wouldn't it be great if you could pay your independent representatives in product instead of money? The good news is that there are times when product is the right form of compensation.
Principles First
One of the guiding principles of multilevel compensation is to keep within your compensation plan as large a portion of product sales as possible. More money for your representatives equals higher retention and higher profits for your company.
Another important principle is to provide your new representatives with the products and sales tools they need to be successful at the lowest possible price, but not at a loss to your company.
If you told me that these two principles are at odds with each other, I would confirm that you're right.
Video Second
In this video, I'll share with you my wisdom about using products as compensation. I've learned a lot in my 35 years of improving direct selling companies.  Now I'll share what I learned.