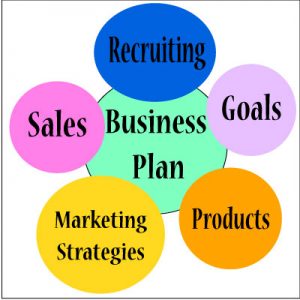 One of the topics I discuss with my clients and prospective clients is the importance of a direct selling business plan.
When I bring this subject up, I hear some very interesting reasons why they don't bother to write one.
What Are Your Company's Reasons?
This video will explain why some businesses don't write a business plan and the importance this decision has on you and your company's future.
What Business Plans Do
Business plans help you and others to see your vision more clearly.  They paint a picture of what your company may look like in years to come.  A business plan is also a vehicle to help you to obtain investment capital, whether it's from friends, family, or outside investors.
Business plans can help you to think about how your business will grow.  When you have a project plan in your business plan, you'll see the next steps.
For many companies, the genesis of standards to operate the business originates in the business plan.
"Focus."  I like this word to describe what a business plan can do for the entrepreneur.  Business plans help people to hone in on the details.  At the same time, like a road map, they paint a picture of the entire trip.
When writing a business plan, important questions are answered and decisions are made.  However, because business plans aren't written in stone, they can be changed as needed.
Whether you have it all figured out or you don't, writing a business plan is a good idea.  I say YES to business plans.
What's Next
You may have identified the right products to sell through direct selling. Perhaps you've written a partial or complete business plan for your direct selling company or division.  Regardless of where you are at this time in your business development, Sylvina Consulting can help you.
Here are two options to consider:
Start Here: The Guide to Building and Growing Your Direct Selling Company
Discover and use our 250-page book for new and young direct selling companies. Included is a powerful chapter on direct selling business plans, plus a bonus of one hour of professional consulting for your business.
BONUS:  Each book includes one hour of consulting time for your business, a $200 bonus value.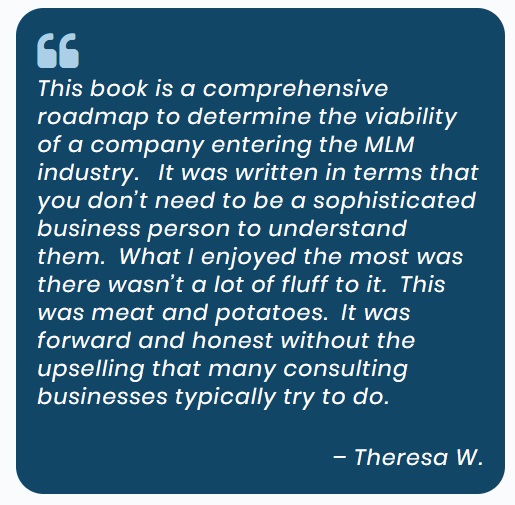 Business Plan Review
As consultants to direct selling companies, we also offer a Business Plan Review.
This service is a thorough examination of your business model that begins with a review of the documents you've prepared that describe how your business will work, including your MLM business plan or party plan business plan as it stands today. We review your written materials, ask questions to obtain additional details, and then prepare a written evaluation of your products (including their suitability for direct selling).
Included in a Business Plan Review is a thoughtfully and professionally prepared list of suggestions to make your business or business model even stronger.
When your home party business plan or MLM business plan is reviewed by an expert, you can make changes now that will save you time and money.
Do You Need Help With Your Compensation Plan?
We provide compensation plan consulting.
We can design specifically for your company a dynamic compensation plan that motivates and rewards all of the 12 essential behaviors or evaluate a compensation plan that you wrote or that was written by others.
Other Questions?
For more information, contact us today at 503.244.8787 or submit our information request form.
We Can Help
Don't be afraid to write a business plan.  We have helped business owners to move past their objections to writing a business plan.  We are happy to help guide you and your company to be as successful as possible.