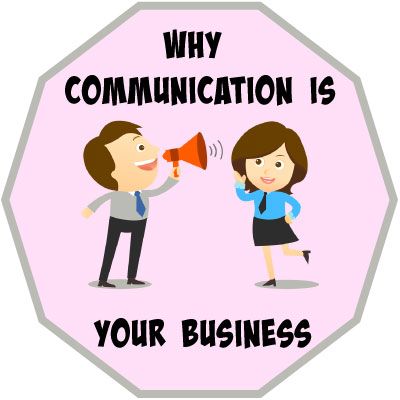 Communication with the field is one of many vital ingredients in the success formula for direct selling companies.
It should start within minutes of receipt of a new representative's application. An automated email from your company should be sent confirming acceptance of the application, along with some words of thanks and excitement.
In the starter kit, there is another opportunity to communicate with the representative and make a good first impression. Even better, you have the opportunity to reduce the percentage of unopened kits by placing words of encouragement, and welcoming the new representative on the outside of the box!
Within 24-48 hours of receipt of the starter kit, the new representative should receive personalized contact from the company. The best method is by telephone so that questions can be answered, but if that isn't feasible, an email is better than no contact at all.
Consistent monthly communication from the company to all representatives is important, but for the first 90 days, it's most important, as this is a large attrition period for new representatives. During this period, we recommend weekly or bi-weekly emails offering words of wisdom and support.
The tone of your communications needs to be positive, uplifting, and to the point. When you can't say something in a positive, use a neutral tone, but never a negative one. Saying no to negativity is important not only in written materials but also in verbal communications.
Your representatives, while comprising your sales force, are also customers. They need to be treated like customers. Don't ever take them for granted.
Not every sponsoring representative is a good trainer. Because some people learn best by reading, others by watching, and others by doing, be sure to offer your training materials in several media formats.
While unsolicited feedback is valuable, don't make business decisions based only on what others take the time to tell you. Survey your sales force on a regular basis. They'll tell you where they need help. It's important to ask the right questions, or you won't learn what you need to know.
While you sell products and/or services, view yourself equally as being in the recognition business. Whenever you communicate, take the opportunity to recognize achievements while inviting others to perform similarly.
Good attitudes are contagious, so have a positive attitude in your communications. Be enthusiastic and excited.
Don't communicate just from behind the desk! Get out on the road to visit with members of your sales force! You can't lead effectively if you're always in the office.
When you make consistent communication with your sales force a top priority, your independent representatives will stay active longer, raising your retention rate which will grow your business faster.
For personalized help with your field communication, call Sylvina Consulting at 503.244.8787 or email info@sylvina.com.